The Benefits of Chiropractic Care from Petsch Chiropractic Center PC
It is important for everyone to have access to a healthcare provider that takes a comprehensive, holistic approach to the field of medicine. Too often, people end up seeking professionals that look more closely at just their illness or injury instead of also paying attention to the actual person. At Petsch Chiropractic Center PC, that is not the case. We are here to provide everyone in the Whitehall & Dolton MI area with access to chiropractic care that will help them make a full recovery from any injury or illness. Take a look at the benefits of our services below!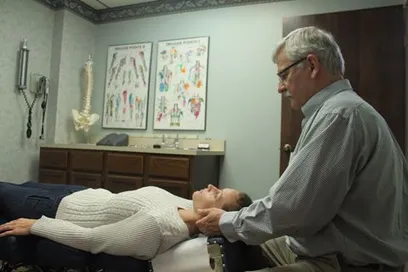 The Benefits of Chiropractic Care
When someone comes to see us for chiropractic care, there are a number of benefits that we can provide.
Diversity of Treatment Options: One of the major benefits of chiropractic care is the diversity of treatment options that we can provide. While adjustments are at the focus of what we do, we also have a number of other treatments that we can use. These include decompression, extremity adjustments, dietary assistance, physical therapy, and more. We will come up with a well-rounded plan that has been tailored to your needs.
No Side Effects: Unlike other treatment options, chiropractic care does not lead to any side effects. It is our goal to keep people away from prescription medications and the operating room. Too often, these treatments can lead to side effects that are worse than the injury or illness. We seek to take a different approach.
Prevention: One of the issues with modern medicine is that it focuses on treating something after it has already taken place. We know that people would rather prevent these problems from happening. That is why we take the time to find the root cause of whatever is bothering or ailing you. By targeting this root cause, we can prevent the symptoms from coming back.
These are a few of the main benefits of chiropractic care.
Visit Petsch Chiropractic Center PC to Learn More
At Petsch Chiropractic Center PC, we are here to serve everyone in the Whitehall & Dolton MI area by taking care of them from head to toe. Our goal is to get to the root cause of your injury or illness and provide you with a treatment plan that will not lead to any side effects or complications. We believe that your body has the ability to recover naturally. We are simply here to support that process. If you would like to learn more about how we can help you, call 231-894-2900 to make an appointment with our team. Where we would be happy to take care of your healthcare needs.